Upcoming 10 New Electric Vehicles, SUVs and Sportscars
As manufacturers attempt to satisfy the expectations of a quickly changing world, they're putting new technology, safety features, and design concepts at the forefront of their 2024 lineups, and these SUVs, Sportscars and Electric Vehicles are the top anticipated 2024 automobile models that you could like as well.
List of 10 Exciting SUVs, Sportscars and Electric Vehicles
1. Mercedes AMG EQE SUV
Mercedes-Benz presented a totally electric SUV that was the more powerful AMG model, with up to 671 horsepower and 500 kilowatts. Each variation has its own front fascia, although the regular EQE SUV has a closed-off Grille with a star motif. AMG's face features vertical elements and resembles a pan Americana Grill. The interiors of the two vehicles are identical, and both come with the optional super screen display from the brand. Mercedes will also offer four trim options for the Mercedes AMG EQE SUV, ranging from 350 plus to AMG.
The rear wheel drive 350 Plus will be powered by a single engine that produces 288 horsepower, 214 kilowatts, and 417 pound-feet of torque, or 565 newton meters of torque. The 536 horsepower or 392 kilowatts EQE 500 SUV and the twin motor EQE 354mm dramatic will be sold by Mercedes. New Mercedes EQE owners will be able to choose the pricing as well as the range of their car when fully charged.
2. Subaru Impreza
Subaru has reduced the number of Impreza models for 2024 in a move to highlight the car's sportiness, flexibility, and competency. The Impreza bass presently comes in three trim levels: base, Sport, and the new RS. The little car will only be offered as a five-door hatchback when it arrives at Subaru dealerships this spring. The 2024 Impreza was designed with practicality and sportiness in mind to complement a busy lifestyle.
Subaru's revised symmetrical all-wheel drive system, which is standard across the model range, enables faster response times, more agile driving, and smoother cornering. Subaru's active torque vectoring is a standard function that further enhances the all-wheel drive system. 152 horsepower and 145 pound-feet of torque from a 2-liter four-cylinder direct injection Subaru boxer engine
The new RS Model now comes standard with a 2.5 liter boxer engine that produces an impressive 182 horsepower and 178 pound-feet of torque. Every trim level has a linear tronic CVT, while the sport and RS trims offer an 8-speed manual mode with paddle shifters on the steering wheel that allows the driver to manipulate the gearbox by selecting from eight preset ratios. The 2024 Subaru Impreza will also have a twin electronic power steering rack from the WRX racing vehicle, which will provide a more direct and sensitive steering feel. So far, so good, but there's a lot more to come.
3. Rolls-Royce Spectre
Rolls-Royce has long been known for its quiet, smooth propulsion. Since the company's brand was absorbed into the BMW group in 2003, it has used a V12 engine. Apart from gasoline nostalgia, there are a few reasons why transitioning to all-electric power would not improve the particular Rolls-Royce experience. The first-ever Rolls-Royce EV, due in 2024, fills that need. The front and rear electric motors for the Rolls-Royce are manufactured by the premium brand. They have a torque of 664 pound-feet and a horsepower of 577. Despite its distinct architecture, a battery with a capacity of more than 100 kilowatt hours offers electricity. The chemistry of the battery is the same as that of the BMW IX M60.
The specter's expected range on a full charge is 320 miles, according to Rolls-Royce. Although EPA estimates can vary slightly, a range of roughly 300 miles is realistic when using the wlt power standard, which is used in Europe. It takes 4.4 seconds to sprint from 0 to 60 miles per hour. A Rolls-Royce, on the other hand, is not about violence and is unfit for drag strip matches versus the Tesla.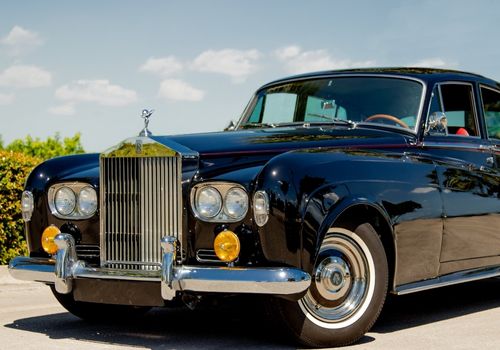 4. Vin Fast vf7
The VF7 is Vin Fast's reaction to the Toyota BZ4x, implying that it might wind up being a fan favorite among Vin Fast's electric SUVs. The Vf7 should appeal to a wide variety of electric SUV consumers since it is small enough for constrained urban situations but large enough to compete on the highway. Then, like the smaller Vf6, we provided Eco and Plus variants. The more powerful twin motor all-wheel drive plus edition is expected to deliver 349 horsepower and 368 pound-feet of torque.
Expect the same 201 horsepower and 228 pound-feet of torque from the front drive single motor Vf7 Eco, but maybe something more tuned to provide a bit more punch. There are no facts yet on battery pack capacity or EV system charging. The Vf7 will be marketed as an upmarket electric Crossover, with options like as luxury vegan leather seating and a panoramic sunroof.
Exterior features include a front LED light strip with dynamic animations and rear signature LED lights. Each Vf7 will also come with a variety of active driver assistance systems.
5. Dodge Charger
When the next-generation charger goes on sale for the 2024 model year, it will be a whole new vehicle for the Dodge portfolio. A four-door variant will also be introduced to the lineup, although we'll hear more about either vehicle closer to its launch. There will most likely be more trim levels for the 2024 charger, but we only know of three for now. Dodge has yet to reveal the number of engines that will power the various trims of the new charger, but the base 340 model is expected to produce 455 horsepower, while the mid-range 440 models is expected to produce 590 horsepower.
SRT Banshee, a high-performance trim, will feature an all-wheel drive 800 volt design. However the model's horsepower capacity has not yet been revealed. We also know that the original prototype has a multi-speed gearbox rather than the typical EV direct drive technology, which gives the driver the sense of a gear shift.
6. Cadillac Celestiq
Cadillac has always struggled to compete with European premium brands. Yet, it has persisted, as seen by the unveiling of their latest electric Flagship, the 2024 Celestiq luxury car. Despite its family resemblance to the new Lyric EV SUV, this gorgeous car distinguishes out due to its slim lines, arching canopy, and busy rear end.
Cadillac's designers claim to have merged historical design elements with cutting-edge technologies to foresee the future direction of the US luxury brand. The interior décor is equally as dramatic as the exterior, and the cabin dazzles with vividly colored leather, a 55-inch digital dashboard, and bucket seats designed in the aims style. According to the EPA, the Ultrium battery pack that powers the Celestiq is large enough to provide around 300 miles of driving range per charge. A 200 kilowatt connection, according to Cadillac, will provide the battery a range of 78 miles in just 10 minutes.
7. Porsche Macan EV
Since the debut of the Macan EV, Porsche's 2024 electrification plans have become even more ambitious. Porsche will make the performance rear axle available with the Macan EV depending on the model when it goes on sale before the new crossover makes its formal debut. One of the new features of the Macan EV is the two valve shock absorbers for the Porsche active suspension management system. These are available with steel or air suspensions that are independently adjustable and will deliver superior damper characteristics.
To provide for rear biased weight distribution, the front and rear tires will be various widths, and wheel diameters will be up to 22 inches. The additional data assists in providing a thorough picture of the Macan EV in its most powerful form. The crossover will be capable of producing up to 603 horsepower and more than 738 pound-feet of torque. It will also have the necessary electronics and suspension to harness all of this power.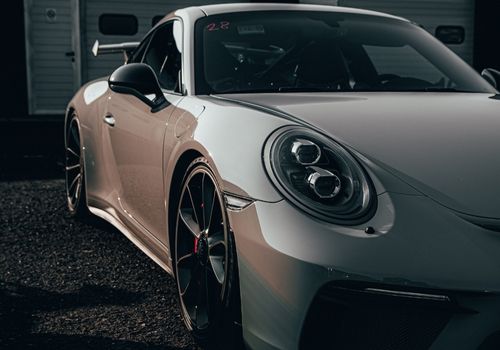 8. Kia Selto's
Kia Selto's for its 2024 model year is a Kia crossover that fulfills every need you can think of, and it gets even better since the little Kia Selto's is one of its most cost efficient vehicles. Despite the fact that it has only been on the market for a short time, the Selto's' optional turbocharged engine and excellent space utilization have already won over a large crowd. Kia has taken nothing for granted for a car that is already so accomplished and is moving forward with improvements for the small SUV.
The Kia Selto's model range has five trims, including the LXS, EX Nightfall Edition, and SX Turbo. On the following trims, the 1.6-liter turbocharged engine is mated with a 7-speed dual clutch transmission, while the 2-liter normally aspirated engine is standard in the first three models. AWD is standard on all versions except the S, which may be selected with either FWD or AWD.
Starting with the S variant, the huge 10.25-inch touchscreen, automated climate control, remote engine start, and smart key access are all available. The ex comes standard with a sunroof, whereas the SX may have one available as an option. Blind spot warnings and rear cross traffic alerts are also standard on both models. The Nightfall has a stronger engine but isn't as fully equipped as the ex. It does, however, look prettier.
ALSO READ : 10 Benefits Of Electric Cars
9. Ferrari purosangue
We never dreamed the day would arrive when there would be a Ferrari SUV. Despite a high-performance sports vehicle and a succession of highly lucrative launches, the Italian business has succumbed to market pressure and built the 2024 Ferrari purosangue.
Consider this Vehicle to have a 6.5-liter naturally aspirated V12 engine. Ferrari's pinnacle is a roaring 715 horsepower engine with the company's distinctive red painted valve colors. Ferrari claims that the Ferrari purosangue's strong 528 pound-feet of torque will enable it to hit 62 miles per hour in only 3.3 seconds and reach a peak speed of 193 miles per hour. We're interested to see how it handles because the Ferrari purosangue way features a promising sounding standard adaptive suspension.
To prevent body roll during turning actions, the technology stresses the dampers. Surprisingly, the Vehicle contains a small electric motor at each corner. Because it doesn't require traditional anti-roll bars, the purosangue can also hunker down during rough driving by lowering its ride height by 0.4 inch. One thing is certain, it will be more costly than the Lamborghini Urus seen everywhere right now.
10. Hyundai Ioniq 7
The new electric car Hyundai hopes to deploy as a catalyst for wide Market penetration is the 2024 Hyundai Ioniq 7 and all-electric SUV resembling the three row Hyundai Palisade. This vehicle will accommodate seven or eight people. The Hyundai Ioniq 7 is one of three new electric vehicles that the firm has promised to releasing in the next years.
There is no official news on when the car will be available, but three trim levels are possible. Because the firm is focusing on manufacturing a car with a driving range of at least 300 miles, it is expected that this vehicle will incorporate a large useable capacity battery and a 350 kilowatt fast charger. This is fairly good performance for a vehicle of this size.
Top 8 electric sports cars of 2023
Porsche Taycan

Kia EV6

Tesla Model 3.

Audi e-tron GT.

BMW i4. 8/10

Ford Mustang Mach-e.

MINI Electric.

Jaguar I-Pace.
FAQ
Is anyone making an electric SUV?
Yes, there are several car manufacturers making electric SUVs. Some popular options include the Tesla Model X, Audi e-tron, Ford Mustang Mach-E, and Jaguar I-PACE.
The year 2023 will mark the advent of the Ariya, a groundbreaking SUV created by Nissan, that runs entirely on electricity. With an initial price tag of approximately $46,000, this revolutionary vehicle will be available in two battery versions: standard and long-range. Prospective buyers will also have the option of selecting between front-wheel or all-wheel drive, with the former boasting a 238 horsepower engine, while the latter offers a more powerful 389 horsepower, thanks to its dual-motor system.
What is the biggest EV SUV?
Currently, the Tesla Model X has the largest electric SUV on the market, with a seating capacity of up to seven people and a range of over 350 miles.
Which is the best electric vehicle?
The answer to this question depends on personal preference and needs. Some popular electric vehicles include the Tesla Model S, Tesla Model 3, Chevrolet Bolt, and Nissan Leaf. It's important to consider factors such as range, price, and features when choosing the best electric vehicle for you.
There are plenty of electric vehicles on the market today to choose from. Some of the most popular options include the Tata Nexon EV Max, BYD Atto 3, Kia EV6, MG ZS EV, and the Volvo XC40 Recharge. Additionally, there are more budget-friendly options such as the Tata Nexon EV Prime and the Tata Tigor EV. For those looking for a more premium option, the Volvo XC40 Recharge is a great choice. And, of course, the Hyundai Kona Electric is always a popular pick.
Does Toyota have an electric SUV?
Yes, Toyota recently released the Toyota RAV4 Prime, a plug-in hybrid electric SUV. However, they have not yet released a fully electric SUV.
What electric SUV will run in 2023?
It's difficult to predict exactly which electric SUVs will be released in 2023, but some companies such as Rivian, Fisker, and Lucid Motors have announced plans to release electric SUVs in the near future.
How long do electric cars last?
Electric cars typically last as long as traditional gasoline cars, with an average lifespan of around 200,000 miles. However, the lifespan can vary depending on factors such as maintenance and usage.
How long do EV batteries last?
The lifespan of EV batteries varies depending on factors such as usage and climate. However, most EV batteries are designed to last for at least 100,000 miles or more before needing to be replaced.
What is the price of electric car 7 seater?
The price of a 7-seater electric car can vary greatly depending on the make and model. Some options include the Tesla Model X, which starts at around $90,000, and the Audi e-tron, which starts at around $66,000.
Is there an electric 4×4 SUV?
Yes, there are several electric 4×4 SUVs available, including the Tesla Model X, Rivian R1S, and Bollinger B1.
Which country has the highest EV?
China currently has the highest number of electric vehicles on the road, with over 4 million EVs in 2021. However, Norway has the highest percentage of EVs in its total vehicle fleet, with EVs making up over 70% of new car sales in 2020.
Which EV cars have longest range?
Currently, the Tesla Model S Plaid has the longest range of any electric vehicle, with an estimated range of over 520 miles. Other EVs with long ranges include the Lucid Air, Tesla Model X, and Ford Mustang Mach-E.
Is anyone making an electric sports car?
Yes, several companies are making electric sports cars, including Tesla with their Roadster and Porsche with their Taycan. Other companies such as Rimac and Lotus are also developing high-performance electric sports cars.
Which car brands will be all electric?
Many car manufacturers have announced plans to transition to all-electric vehicles in the coming years, including Volvo, Jaguar, General Motors, and Volkswagen.
What Year Will cars be fully electric?
It's difficult to predict exactly when all cars will be fully electric.