10 Of The Largest Full-Size SUVs In The Market
Introduction
If you are in the market for a full-size three-row SUV and want the most up-to-date opportunities, this is the list for you. In this post, I will go through 10 of the Largest full-size SUVs that available now a days in the market.
10 list of the Largest full-size SUVs in the market :
Kia Telluride

Jeep Grand Wagoneer

GMC Yukon

Nissan Pathfinder

BMW X7

Land Rover Defender

Hyundai Palisade

Cadillac Escalade

Toyota Sequoia

Ford Expedition
2023 Kia Telluride
The 2023 Kia Telluride is becoming a more popular model for the manufacturer. It keeps things simple without sacrificing the most essential components for this new model. For this new model, the brand has redesigned its grill, headlights, bumper, and a totally digital screen that serves as the infotainment system and gauge display. The 2023 Telluride is propelled by a competent V6 engine that generates 291 horsepower.
Depending on the trim level you select, you may pick between front-wheel drive and all-wheel drive. When considering the affordable rates of this crossover vehicle with its performance, spaciousness, and all-around benefits, this would be an excellent alternative for large families that do not want to break the bank for a Largest Full-Size SUVs in 2023. The base trim of the Telluride starts about $38,000. The maximum you'll be able to spin should be roughly $52,000.
2023 Jeep Grand Wagoneer
The 2023 Grand Wagoneer is another luxury ride on our list today, with a highly sophisticated and even futuristic interior housed in its enormous shell. The Grand Wagoneer L is an intriguing addition to the new series of Grand Wagoneers for 2023. This variant offers a larger wheelbase and overall dimensions, which means more inside room.
It has a twin turbo 3 liter six-cylinder engine, an 8-speed automated transmission, and all-wheel drive. Jeep has yet to confirm the powerplant for the additional short wheelbase grades, but reports are that it will be the same old 6.4 liter V8 engine with 471 horsepower from last year. We'll have to wait and see. The beginning price of any of the 2023 Grand Wagoneer models is around ninety thousand dollars, and it may go as high as one hundred and eleven thousand dollars.
2023 GMC Yukon
If you're looking for a Largest Full-Size SUV that has all the room you need while yet providing a comfortable ride, the 2023 GMC Yukon is a good option. There are two V8 engine options for performance, one with a 5.3 liter engine that can create 355 horsepower and the other with a 6.2 liter engine that can produce 420 horsepower. Other factors that influence the overall driving experience of the Yukon vary depending on the trim level you choose.
As previously stated, GMC did not fail to maintain its luxurious design style, particularly on the inside of this car, and if you go for the higher end models, you can expect a wood trimmed dashboard and hand-tailored leather Linings and cushioning. The base trims range between sixty and seventy thousand dollars, with the best trim costing roughly ninety seven thousand dollars.
2023 Nissan Pathfinder
Pathfinders have always received the highest praise for their large cabins, and the 2023 Nissan Pathfinder upholds this tradition. The 2023 Nissan Pathfinder hasn't seen many noticeable changes, so if you're already a fan, everything you love about the Pathfinder is returning. They did modify the front grille design, lower the bumper, and add all-wheel drive to all levels.
In terms of performance, you still have a 3.5-liter V6 engine, but this time it comes with a 9-speed automated gearbox system. This engine is designed to generate 284 horsepower, but if you choose for the new Rock Creek trim and its power boost, you'll receive 295 horsepower in return. The price of the 2023 Nissan Pathfinder ranges from around $37,000 at the low end to $50,000 at the high end.
2023 BMW X7
2023 BMW X7 evolution BMW has effectively established itself as a brand that provides premium everything quality, and the 2023 X7 just raised the standards for large family transportation. This SUV may not have the most cargo space in the world, but BMW prioritizes the driving experience and passenger comfort in this variant, which is sure to pay off. You receive not just a better ride and high-end interior design elements, but also a broad range of engine options, including a turbo six-cylinder engine that generates 375 horsepower and a twin turbo V8 engine that delivers 523 horsepower.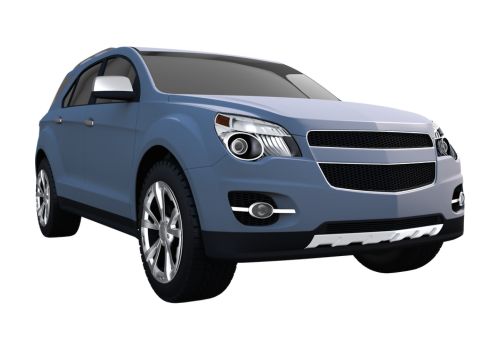 However, BMW did not stop there. On the x7's highest end Alpena xb7 trim, the V8 engine receives a power bump to deliver a whopping 630 horsepower. There are just three trim levels available, and depending on your preferences, the 2023 BMW X7 may cost anywhere between $79,000 and $146,000.
2023 Land Rover Defender
While maintaining its distinct design language, Land Rover has added extra comfort to the 2023 Defender to improve the quality of the passenger experience in all driving circumstances. On all trim levels, the Largest Full-Size SUV is powered by a turbocharged four-cylinder engine, but you can also opt for more power with the inline six-cylinder engine or the even more powerful V8 engine.
You also get all-wheel drive on all trim levels and a long list of off-road fitting and equipment options. Stepping into this car provides the entire Driving Experience a whole new premium sense owing to various design elements that are not only built for luxury but also for usefulness. However, all of these luxury amenities come at a premium price: the 2023 Defender starts at roughly $66,000 and may go up to 113 thousand dollars.
2023 Hyundai Palisade
The Hyundai Palisade has been a fan favorite for large families since its first launch. It offers respectable performance, a hassle-free driving experience, and all the room you need without breaking the budget. The 2023 Palisade is driven by a 3.8 liter V6 engine that delivers 291 horsepower in all models, and for its size, this car is superbly designed to accelerate like a beast.
This car's interior design language is modern, and we can't say enough about the amount of room available to owners of this vehicle. This is a full-size SUV that lives up to its name. The base grade of the 2023 Hyundai Palisade will set you back around $37,000. If you want the most luxurious trim, expect to pay approximately 51,000 or more.
2023 Cadillac Escalade
Escalade Cadillac While we're on the subject of luxury SUVs, you can't speak about premium without discussing the Cadillac Escalade, and the company is pulling out all the stops for 2023. Aside from the incredibly sumptuous interior of the 2023 Escalade, you will also have a plethora of performance options tailored to different users.
There is a 6.2 liter V8 option that allows you to switch off half of its cylinders to save gasoline, as well as a 3 liter diesel 6 cylinder option for individuals who don't need to do anything. However, if you want all the speed you can get, the Escalade V with a supercharged 6.2 liter V8 engine that produces 682 horsepower should be your choice. The standard luxury trim of the 2023 Cadillac Escalade starts about $83,000, while the top trim, the V series, costs over $153,000.
2023 Toyota Sequoia
Toyota has opted to completely redesign the Sequoia inside and out for 2023, so what can we expect? While the radical new appearance of this Largest Full-Size SUV will undoubtedly turn attention, the most intriguing aspect of the 2023 range is that they all come with hybrid systems. Whatever trim you choose, you'll get an iForce Max Hybrid Powertrain.
This is a 3.4 liter V6 engine that works in tandem with an electric motor to create 437 horsepower. Sequoias have long been recognized for their huge interior capacity, and the 2023 version maintains this. The interior of the car appears different depending on the trim level, but even at the lowest level, it is a highly contemporary and appealing cabin. When it comes to the price of this car, the lowest 2023 Sequoia will set you back around $60,000 USD.
2023 Ford Expedition
Finally, on our list comes a vehicle that combines the convenience of large family driving with just enough off-roading characteristics to make it more adaptable. The 2023 Ford Expedition receives some modest cosmetic modifications over its predecessor, as well as additional wheel size options to accommodate diverse driving demands.
Specifically, rather of opting for heavyweight and brawn, the 2023 Expedition is powered by a V6 engine, which allows it to be quicker and more efficient than other large SUVs in its category. The base price for the 2023 Ford Expedition SUV is roughly 58,000, while the top Platinum variant costs up to $80,000.
1.What are the 10 largest full-size SUVs in the market?
The 10 largest full-size SUVs in the market are:
Chevrolet Suburban
GMC Yukon
Ford Expedition
Toyota Sequoia
Nissan Armada
Infiniti QX80
Lincoln Navigator
Cadillac Escalade
Jeep Grand Wagoneer
Ram 2500/3500
2.What are the advantages of owning a large SUV?
Large SUVs offer several advantages, including:
Seating capacity: Large SUVs can seat up to 8 passengers, making them ideal for families or groups of friends.
Cargo space: Large SUVs offer plenty of cargo space, making them ideal for hauling gear or towing trailers.
Power and performance: Large SUVs are typically powered by powerful engines, providing ample acceleration and towing capacity.
Luxury and comfort: Many large SUVs offer a high level of luxury and comfort, making them a great choice for those who want a comfortable ride.
3.What is the largest full-size SUV in the market?
The largest full-size SUV in the market is the Chevrolet Suburban. It has a length of 225.7 inches, a width of 79.8 inches, and a height of 74.8 inches. It has a seating capacity of up to 9 passengers and a cargo space of up to 144.7 cubic feet.
4.What are the safety features of large SUVs?
Large SUVs typically come standard with several safety features, including:
Airbags are designed to inflate quickly in the event of a collision, providing a cushion of air that can help to protect passengers from serious injury.
Anti-lock brakes: Anti-lock brakes help prevent the wheels from locking up during braking, which can help to maintain control of the vehicle.
Traction control: Traction control helps to prevent the wheels from slipping on slippery surfaces.
Electronic stability control: Electronic stability control helps to keep the vehicle stable during cornering or braking.
5.What are the maintenance costs of large SUVs?
he maintenance costs of large SUVs can vary depending on the make and model, but they are typically higher than the maintenance costs of smaller vehicles. This is because large SUVs have more complex engines and components that require more frequent maintenance.
Here are some additional tips for owning a large SUV:
Choose a fuel-efficient model: If fuel economy is important to you, choose a large SUV that is fuel-efficient.
Get regular maintenance: It is important to get regular maintenance on your large SUV to keep it running smoothly.
Be aware of the size and maneuverability: Large SUVs can be difficult to maneuver in tight spaces, so be aware of your surroundings when driving.
Consider your needs: Before you buy a large SUV, consider your needs and make sure that a large SUV is the right choice for you.