Introduction :
At the present, we can certainly identify more electric hyper cars than 7 seater EVs, but the novelty of electric vehicles is wearing off, and as they become more common, the number of adaptable family-oriented vehicles will grow significantly. Here are the top ten 3 Rows Unique Electric Car 7 seater SUVs of 2022
List of Electric Car 7 Seater With 3 Rows : 
NIO ES8

Lucid Gravity SUV

Tesla Model X

Mercedes EQT

Volkswagen ID 6 or VW ID6

Rivian R1S

Tesla Model Y

Mercedes EQB

Nissan e-NV200 Combi

Mercedes EQV
 7 Seater Electric Car #1  :

NIO ES8
NIO launches its European onslaught with its largest full-size SUV targeted at customers in the premium sector. The ES8 has a conventional exterior, but its distinctive front fascia with incredibly thin trills and large 21-inch wheels give it a distinctive look.
The three rows are supported by a redesigned chasse with 96 aluminum parts for increased performance. The three battery alternatives are 100 kilowatt hours or 100 kilowatt hours, which are linked with the permanent magnet and induction magnet motors. The system produces 544 horsepower and 534 pound-feet of torque, with a maximum range of 280 miles.
With seating for up to seven passengers, massaging seats, a fully digital interior, 25 standard safety features, and the second generation Nomi assistant controlling entertainment, navigation, and the internal environment.
ALSO READ THIS : The Best New SUVs Car Recommended For Senior Driver
7 Seater Electric Car #2 :

Lucid Gravity
Due to significant consumer interest, no automaker's lineup would be complete without a few SUV models. The sport utility vehicle 2.0 is the next step in the program for lucid Motors, and it will debut in 2023.
The lucid electric advanced platform, or leap for short, on which the gravity perspective will be built adheres to the space concept approach of giving c7 passengers the maximum amount of internal space. Although there isn't a lot of technical information accessible right now, the powerful and exceptional electric engine that powers the Lucid SUV will probably be advantageous.
7 Seater Electric Car  #3 :

Tesla Model X
The refresh will be offered in long-range dual motor and plaid tri-motor all-wheel drive versions with revised fronts and wheels, according to the configurator's current settings. Based on the plaque, this SUV is the fastest one on the market with 1020 horsepower, a 0-60 time of 2.5 seconds, and a quarter-mile time of 9.9 seconds.
This tesla provides the company's best range of up to 360 miles and a pleasant interior with five six or seven seat arrangements for drivers who are not looking for gut punching speeds. A yolk steering wheel ,a 17 inch cinematic display, tri-zone temperature control with HEPA filters, 22 speaker audio, and the famous autopilot are among the other features.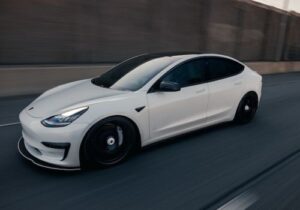 7 Seater Electric Car #4 :

Mercedes EQT
Despite the idea badge this is a new manufacturing vehicle that shows Mercedes all-new compact van. The T-class will be marketed as the brand's premium passenger product and it will be available in gasoline diesel and all-electric variants. The EQT idea is a clear representation of the new EV model. It has a closed-off coil, a 3d star design, all led illumination, and new lightweight alloy 21-inch wheels.
Sliding rear doors, a panoramic glass roof, a smart interior design, white Napa leather, and glass trim are all included in the vans features. The inbox infotainment system which includes a freestanding screen voice assistant, and a digital dashboard is also present. The Van has capacity for seven passengers with three kid seats in the second row.
7 Seater Electric Car #5 :

Volkswagen ID6
The concept of ID rooms has now been implemented in a practical, China-specific model that includes two variations: cross and x. The largest ID6 is 192 inches long, and the two available rechargeable battery sizes have EPA range estimates of 192 and 259 miles respectively. This three-row will be offered in rear and dual motor all-wheel drive models with 177, 201, and 302 horsepower, just like its 84 predecessor.
This EV has a panoramic glass roof, a 12-inch touchscreen, and VW's hello id voice control, which is customized to the Chinese market. The ID6's maximum speed will be restricted to 99 miles per hour, while the 0-60 sprint will just take 6.6 seconds.
7 Seater Electric Car #6 :

Rivian R1S
This SUV which is based on the same skateboard platform as the Rivian R1T pickup truck; achieves the optimum combination between adventure vehicle, and comfy Yeltsin wheels for the whole family. This utilitarian spirit is visible and the fibers of carbon and steel of body enhanced, by 14 inches with an independent air suspension system, which manages the hydraulic air suspension of flat seats and luggage capacity up to 108 cube feet.
The proprietary engine uses motors with outputs ranging from 402 to 754 horsepower as well as a battery system with a range of 250 to 300 miles. The Rivian R1s comes with vegan leather interior, a panoramic roof, a meridian driver. Over-the-air updates and level 3 autopilot for the Rivian elevation sound system.
7 Seater Electric Car #7 :

Tesla Model Y
Nearly a year after the first unit left few month the seventh seater variant of the y arrived. It has an independent fault flat second row and a minimalistic third row with no Isofix points for the car seats for two passengers. This tesla is available in two models, long range and performance both of which are driven by a dual motor all-wheel drive system. The former has a range of 326 miles on a single charge, has a maximum speed of 135 miles per hour and accelerates to 60 miles per hour in 4.8 seconds.
The performance variant reaches 303 miles, while increasing the top speed to 155 miles per hour and the acceleration time to 3.5 seconds. Furthermore, customers may request the standard range 244 mile model y as an off menu option. Vegan leather inside, wide all glass roof 15-inch touchscreen, power lift gate, and optional autopilot are just a few of the features of this car.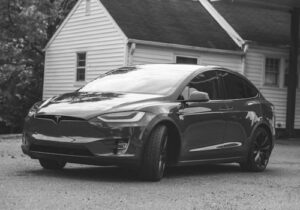 7 Seater Electric Car #8 :

Mercedes EQV
The EQ family's first van has the same proportions and underpinnings as the standard V-class. This indicates the vehicle rides on plushy air suspension, provides great sound insulation comes in three wheelbase lengths and three equipment levels. Its small electric powertrain drains your efforts with an underfloor 90 kilowatt hour battery and a single 204 horsepower engine.
On a fully charged deck, the vehicle can go up to 250 miles and reach speeds of 100 miles per hour. Six to eight passengers can fit inside, and it is well furnished with an MBUX infotainment system, digital dashboard ambient lighting, and an optional bro master surround audio system. No matter how many passengers are present, there is plenty of cargo room, and the tailgate even has a split level for simpler access.
7 Seater Electric Car #9 :

Nissan E-NV 200 Combi
The vehicle was initially introduced in 2014, and a year later a seven seater variant was added, making it the first electric seven seater on the marketplace. The E-NV200 combi is still driven by a single 109 horsepower electric motor, which is coupled with a 40 kilowatt hour battery that was launched in 2018.
In a WLTP combined cycle it can travel 124 miles, and recharges from 20 to 80 percent in approximately 40 minutes, at a 50 kilowatt DC station. Because the vehicle's unique boxy design may be regarded as a model staple, it has remained largely unmodified. When the rear rows are folded, the interior seats five or seven people and has a cargo capacity of up to 104 cubic feet. According to the market, this Nissan is available in three different designs, with the top model coming with 15-inch wheels, privacy glass, updated GPS, ac, and cruise control.
7 Seater Electric Car #10 :

Mercedes EQB
The external and interior architecture of the future Mercedes EQB, which is built on the GLB class's improved underpinnings, are identical. One of the distinguishing characteristics of electric cars is the customary closed-off grille with drills and distinctive wheel types ranging from 18 to 20 inches. The first car to hit the road is the EQ B350x, which has a 66 kilowatt hertz battery pack and dual electric motors.
Their average range is 260 miles although rear-wheel drive 250 and all-wheel drive 300 variants will follow, which are more durable but less powerful. The inside is standard Mercedes Benz with five or seven seat designs and MBUX dual screen infotainment with the exception of certain electric blue accents. If you opt for the third row be prepared for it to be cramped but it is still appropriate for kid seats or people under five feet five inches height.