Finding the best New SUVs for senior drivers is an entirely different process from choosing the best SUV in general. Senior drivers have various needs when choosing a vehicle, as you might expect. Most of the time, they prefer a vehicle that is manageable, has a comfortable ride, and is simple to handle. When choosing those Best New SUVs, we also took into consideration a number of crucial requirements, including enhanced visibility and entrance height.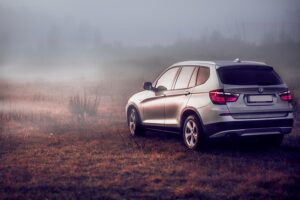 Best New SUVs : Toyota Corolla Cross
The 2022 Toyota Corolla Cross appears set to take on many SUVs in the tough American crossover sales battle with its charming appearance and available hybrid powertrain. The design of this new corolla cross takes corolla to a whole new level. Modern lines, flared fenders and a smooth silhouette give it a sophisticated yet powerful look that's sure to grab everyone's attention.
2022 Corolla Cross versions will have a 2 liter 4-cylinder engine with 169 horsepower and a continuously variable automatic transmission. Front-wheel drive is standard but all-wheel drive is optional. The corolla cross's engine isn't particularly exciting but it should provide acceptable performance and fuel efficiency; up to an EPA estimated 32 miles per gallon combined helps keep your momentum going.
ALSO READ : The Best 7 Newest Electric Car
The available 7-inch multi-information display lets you see corolla cross's vitals at a glance. Use the steering wheel mounted controls to keep track of real-time driving data turn-by-turn directions, safety information and alerts all while keeping both hands on the wheel. The price of the 2022 Toyota Corolla Cross is 22,195$.
Best New SUVs 2022 : Subaru Forester
Subaru has updated the forester SUV for 2022 with new wheel styles a redesigned grille and blockier looking front headlamps. The 2.5 liter flat 4-cylinder engine in the 2022 Subaru forester produces 182 horsepower and has a towing capacity of 1500 pounds.
The distinctive all-wheel drive system of Subaru connected to a CVT stands for Continuously Variable Automatic Transmission. Furthermore the selection now includes a new wilderness trim level. The panoramic sunroof and new optional gesture controls for the temperature control system are included as standard equipment in all trims other than the entry-level ones.
Upgraded camera sensors have been added to Subaru's eyesight suite of driver assistance features which Subaru claims broadens. The system's field of view improves its operational range and adds a new automatic emergency steering system to the mix.
The Forester will likely please buyers seeking efficiency with EPA fuel economy figures that equal much of the compact crossover sector. 26 miles per gallon
city 33 miles per gallon highway. The price of the 2022 Subaru forester starts at 26,320 dollars.
Best New SUVs 2022 : Chevrolet Equinox
In 2022 the Chevrolet equinox is expected to be one of the most popular compact mid-size crossovers. The Chevy boasts enough space for passengers a well-equipped infotainment system and agile handling. The modifications to the equinox in 2022 are highlighted in a new front end. More prominent headlights a new grille design and redesigned front and back bumpers are all part of the facelift.
Chevrolet also introduces the RS variant which features sporty styling elements like dark 19 inch wheels and blacked out exterior trim. It has a unique shift knob red stitching and black upholstery on the inside.
The 1.5 liter turbocharged four-cylinder engine produces 170 horsepower and when combined with the optional and heavier all-wheel drive system front-wheel drive is standard, the equinox requires a strong foot to get up highway speeds.
When properly equipped the Chevy can tow up to 3,500 pounds,. The front-wheel drive equinox is expected to get 26 miles per gallon in the city and 31 miles per gallon on the highway according to the EPA.
The new equinox is equipped with a variety of driver assistance features both standard and optional. Chevy has cut the previous 252 horsepower turbo 4 added an RS trim level and deleted the base L edition as well as making cosmetic changes to the equinox. The price of the 2022 Chevrolet equinox starts at 25,800 dollars.
Best New SUVs 2022 : Nissan Rogue
Nissan has redesigned its top-selling SUV for 2022 with an upgraded engine which should get fuel efficiency one step above compared to last year's model. 2022 Rogue has a new 1.5 liter turbocharged three-cylinder engine packs, 201 horsepower and 225 pound-feet of torque a boost of 20 horsepower and 44 pound-foot over the previous non-turbo 2.5 liter 4-cylinder. It also comes with Nissan's variable compression ratio design feature.
In response to environmental factors and driver desire, the new engine's ability to alter the compression ration in real time allows it to improve fuel economy or engine power. The base front wheel drive model of the 2022 Rogue gets an EPA -estimated 33miles per gallon combined, an improvement of three miles per gallon over the 2021 model.
The engine is also paired to a new continuously variable automatic transmission with wider gear ratio coverage and other updates that Nissan says contribute to better MPG and responsiveness. The 2022 Nissan rogue is sold in four trim levels S, SV, SL and platinum. Front wheel drive is standard across the board and all-wheel drive is available on all trims. The price for the 2022 Nissan Rogue starts at 26,700$.
Best New SUVs 2022 : Ford Edge
If you want a moderate SUV but don't need three rows of seating the 2022 ford edge can offer more room than most SUVs in its class. The new edge looks good and comes with a standard twin-scroll 2-liter Eco boost engine and 8-speed automatic transmission on SC and SEL trim levels.
In case you need more power then you want to check out edge ST that comes with a turbocharged 4-cylinder or a 335 horsepower twin turbo V6. The SEL trim also gets an optional adventure bundle which includes 18-inch all-terrain tires faux leather upholstery and gray and black exterior accents. Several new interior parts along with a center console mounted safe have also been added to the spec sheet.
The color range has been expanded to include flight blue and forged green. The EPA rates 4 cylinder models at up to 29 highway miles per gallon and even the sporty ST model achieves a 25 mile per gallon highway overall score. If you value the ability to store items in the trunk the two row crossover segment is an excellent choice with the rear seats folded. The edge had room for about 30 carry-on suitcases. The price of this superb compact SUV starts at 35,395$.
Best New SUVs 2022 : Hyundai Santa Fe
The 2022 year model Santa Fe delivers a pleasant spacious cabin and a luxury exterior for individuals who don't need a third row of seats. The Santa Fe now comes with four engine options including a hybrid and a plug-in hybrid.
The base engine is a 2.5 liter four-cylinder with 191 horsepower but buyers can upgrade to a turbocharged 2.5 liter with 277 horsepower. Both of these come with an unobtrusive 8-speed automatic transmission and front-wheel drive as standard or all-wheel drive is an option.
The hybrid variant has a 6-speed automatic transmission a turbocharged 1.6 liter four-cylinder engine and two electric motors to provide 226 horsepower and all-wheel drive is normal.
According to the EPA the non-turbo four-cylinder Santa Fe will get up to 25 miles per gallon in the city and 28 miles per gallon on the highway in 2022. The optional turbocharged variant gets up to 22 miles per gallon on the city and 28 miles per gallon on the interstate.
The hybrid variant was rated at 36 miles per gallon in the city and 31 miles per gallon on the highway. A 12.4 kilowatt hour battery pack is used in the plug-in hybrid variant to provide up to 31 miles of electric only driving. The price of the 2022 Hyundai Santa Fe starts at 27,400$.
Best New SUVs 2022 : Honda CRV
The 2022 Honda CRV isn't going to raise anyone's pulse, but it's an intriguing compact crossover. It also have spacious interior and fuel-efficient powertrains.
The ERV's fuel efficiency family road trips will require fewer fill-ups than many other SUVs. Honda did its research by putting its first turbocharged engine a 1.5 liter unit with 190 horsepower, a CRV and coupling it with one of the best variable speed automatic transmissions CVT's on the market a complement we don't bestow lightly.
At 1500 pounds, the CRV has one of the lowest towing capacities among compact crossovers. The Honda ERV is available with two fuel-efficient engine options. The front drive gas only model gets 28 miles per gallon in the city and 34 on the highway while all-wheel drive vehicles get 27 miles per gallon in the city and 32 on the interstate. The CR-V excels not only in those categories but also in terms of its integration of user-friendly and practical features.
The Honda has best-in-class luggage space when the back seat is folded flat. The price of this Honda's midsize SUV starts at 25,750$ considering how much Honda cars hold value this is a steal.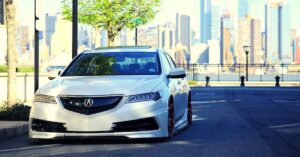 Best New SUVs 2022 : Toyota Rav4
The new Toyota rav4 is one of the finest SUVs on the market and if you're in the market for a mid-sized SUV the rav4 is almost certainly on top of your short list. A spacious interior a comfortable ride and simple controls are among the highlights. Rav4 is the type of SUV that you could just get into and drive without thinking about it.
The 2022 Rav4 comes in a variety of trim options so there's a good chance you'll find the right one for you. There's a budget-friendly base model a high-end version with all the bells and whistles and everything in between.
ALSO READ : The Latest Compact SUVs Car For 2023 
The cargo hold on the rav4 is practically the largest in its class with the back seats up you get 37.5 cubic feet of space and 69.8 cubic feet with them folded. If you want to tow something the Rav4 can tow up to 3,500 pounds which is more than normal for a small SUV.
According to the EPA depending on the power train and trim level the Rav4 will earn 27 to 30 miles per gallon in combined city highway driving. The 2022 Toyota rav4 has only one powertrain option a strong 2.5 liter four-cylinder engine with 203 horsepower.
This is combined with an 8-speed automatic transmission for complete control. You can also choose between front wheel and all-wheel drive. Toyota Rav4 prices start around 27,000$ but due to high demand and limited supply you need to be ready to pay much more.