Top 10 Most Affordable Electric Car Everyone waited for
Introduction : 
There are so many electric cars and SUV's planned over the next few years that it is becoming difficult to keep up with the listings. Others are still in the idea stage or are still in the early stages of development, but a number of upcoming EVs have already been formally introduced with the promised features and launch dates.
It doesn't matter if it's a fully electric version of an existing car, an electrified engine that becomes optional as part of a car's redesign, or an entirely new electric car that was created from scratch, EVs of all sizes and shapes are starting to surface one after another.
Here, we'll take a look at the coolest electric cars that will be on sale in 2023 and 2024 in all price ranges. There may be unheard-of versions of some of these electric cars. After that, it's time to learn what is already known about a number of electric vehicles, including SUVs, that are expected to be released on the market.
Top 10 Most Affordable Electric Car :
Lotus Electra Electric SUV

Fisker Pear

Chevrolet Equinox

Tesla Cyber Truck & Roadster

Hyundai Ioniq 7

Kia Niro EV 2023

Polestar 3

Chevrolet Silverado EV

Cadillac Lyric

NIO ET5 Electric Sedan
#1. Lotus Eletre Electric SUV
The next year, Lotus will begin selling the "Eletre," an all-electric SUV. The British sports car manufacturer's first of four forthcoming electric vehicles, the Eletre, is a fast and opulent crossover. Eletre will be available in a wide range of flavors and options, but all of them will feature batteries that have capacity larger than 100 kWh, or approximately 592 horsepower, a top range of 373 miles, and a recharge time of 18 minutes using a 350 kW charger.
The Lotus Eletre will go on sale in 2024. It will be offered for sale at Lotus dealerships in the US in addition to some international markets like China. Less than $104,291 will be the starting price for entry-level vehicles that have two 600 horsepower motors.
Lotus Electric Price Range : $104,291
ALSO READ : KIA SUVs Electric Car Models And Its Price Range
# 2. Fisker PEAR
Before Fisker's Ocean SUV has even started production, the company's ambitious team debuted the Pear, a second, smaller SUV. Although Fisker hasn't yet provided details on the Pear's trim levels or pricing range, we do know that the base model will be close to $30,000 before federal tax credits. To follow the larger Ocean SUV, we predict the Pear to have Sport, Ultra, and Extreme trim levels with an increasing number of features and range.
A loaded special edition One trim with distinctive features or style may be available for the Pear at launch, much like the Ocean is. The PEAR's base driving range will probably be about 250 miles, with higher trims having a maximum of about 350 miles, similar to the Ocean.
Fisker Pear Price Range : $30,000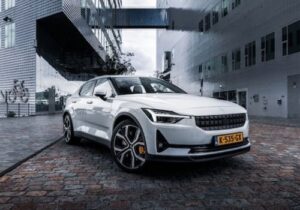 # 3. Chevrolet Equinox
The Equinox EV, is a small two-row electric crossover that will go on sale in 2024 as a 2023 model, and will compete with the Tesla Model Y, Hyundai Ioniq 5, and Kia EV6. The Equinox EV, which is based on GM's expandable Ultium Platform, will come in single- and dual-motor configurations and, in theory, be capable of producing up to 580 horsepower.
According to Chevrolet, LT and RS variants will be available, attracting buyers looking for a sportier crossover EV. There will be retail and fleet versions available. Despite its larger size and greater status, the Equinox EV will usher in an era of genuinely inexpensive EVs with a starting price of roughly $30,000. In actuality, it will cost less than the Bolt, Chevrolet's most cheap existing EV.
Chevrolet Equinox Price Range : $30,000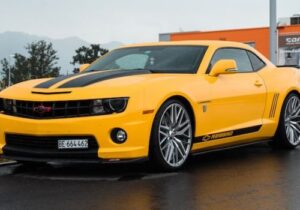 # 4. Tesla Cybertruck & Roadster
Undoubtedly, for the next many decades, the Tesla Cyber truck will be the vehicle with the most distinctive appearance. The all-electric truck has already experienced two delays, if it ever comes. The Cyber truck was initially scheduled to go into production by Tesla in late 2021, but it was then postponed until late 2022.
Elon Musk announced that Tesla would not be introducing any vehicles in 2022 in response to speculations that the Cybertruck was once again being delayed. That means that the earliest the Cybertruck will arrive is in 2023. The last model anticipated to enter production, the single-motor Cybertruck, would start at $39,990, which is $5,000 less than the least expensive Model 3.
The all-wheel drive dual motor vehicle was scheduled to cost $49,990 in the meanwhile. The tri-motor Cybertruck, which was formerly the top-of-the-line model, will cost $69,990. For a number of years now, Tesla has been developing its second-generation Roadster, which is scheduled to release in 2023. The brand-new Tesla Roadster, which will go on sale as the automaker's priciest EV to date, is expected to start at a base price of $200,000.
Tesla Cybertruck Price Range : $200,000
# 5. Hyundai Ioniq 7
The Hyundai Seven Concept, which debuted at the Los Angeles Auto Show in 2021, will serve as the foundation for the Ioniq 7. A dazzling LED DRL strip runs the length of the bonnet of the massive electric SUV. Under the hood is a sizable grille portion with an illuminated light element. A lounge-like atmosphere is created inside the Seven Concept with the swiveling lounge seats, lounge bench, and retractable driver seat.
The knee and headroom in a 3-row electric Car in production would be best-in-class, and it would most certainly seat six or seven passengers. In the upcoming years, as they are projected to become more prevalent, we wouldn't be shocked if the cost of electric cars reaches the same of their similarly sized, gas-powered equivalents. Sources now cite $50,000 as the estimated initial cost for the Ioniq Seven.
Hyundai Ioniq Price Range : $50,000
# 6. Kia Niro EV 2023
The 2023 Niro EV is a member of Kia's Niro lineup of compact SUVs. Vehicle-to-load onboard generator functionality, which enables you to use the vehicle's battery to charge other devices, will be included with the Niro EV.
The Niro can be used to charge a laptop or perhaps another electric vehicle, albeit it might be a little slower than a conventional charging station. In higher trims, premium safety technology will be available, including adaptive cruise control (with stop-and-go functionality), a head-up display, wireless smartphone connection, as well as an optional heat pump and battery warmer to extend range in cold areas.
Dealers in the US should begin receiving the 2023 Kia Niro EV, hybrid, and plug-in hybrid versions in the fall of 2022. The car is for sale in all 50 states. The starting price for the electrified version will presumably be $ 39,990 or more. The redesigned car might come with a 10-year/100,000-mile powertrain warranty and a 5-year/60,000-mile basic warranty.
KIA Niro Price Range : $39,990
# 7. Polestar 3
Mid-size electric SUV, the Polestar 3, will be constructed at the identical Volvo plant in Charleston, South Carolina that currently produces the Volvo S60. According to Polestar, it intends to pursue WLTP range of even more than 600 kilometers, or about 373 miles. The EPA predicts that the "Luxury Aero SUV" will thereafter have a range of roughly 300 miles.
The Polestar 3 SUV will go on sale in October 2022, and the first brand-new vehicles are expected to start showing up in early 2023. The cost of Polestar's new all-electric SUV has not yet been released, although the model lineup is projected to start at roughly $72,000.
Polestar Approximately Price Range : $72,000
# 8. Chevrolet Silverado EV
The new 2024 Silverado EV pickup, Chevrolet's mainstream electric rival to the Ford F-150 Lightning, was unveiled. The 2024 Chevy Silverado EV is a beast. It generates 664 horsepower and more than 780 lb-ft of torque. Additionally, GM predicts a 0-60 time of 4.5 seconds, which is very quick for a sizable pickup truck. We're looking at a maximum trailering weight of 10,000 pounds with a payload capacity of up to 1,300 pounds. These figures are for the RST model.
The WT model, which will be at the low end, is designed for fleet customers. These customers will receive 510HP and 615 lb-ft of torque. The WT variant offers 8,000 pounds of towing capacity and 1,200 pounds of payload.
The base price for the Silverado EV WT is $41,595, including destination, while the price of the fully equipped RST First Edition is $106,695. There will be a ton of choices available between those two models, allowing the car to be purchased for $50K, $60K, $70K, $80K, and more.
Chevrolet Silverado EV Approximately Price Range : $50,000
ALSO READ : Trustworthy 2022 SUVs Car You Can Buy 
# 9. NIO ET5 Electric Sedan
Following the launching of the ES6 SUV and ET7 saloon, Chinese electric car developer NIO introduced the ET5, a more compact version of the ET7 saloon. A 150kWh battery offers the 4.7-meter-long ET5, which has a drag coefficient of 0.24 and a similar profile, a range of more than 621 kilometers.
The combined output of a 210kW permanent magnet rear motor and a 150kW asynchronous front motor is 483 horsepower and 442.5 pound-feet of torque. Despite the size of the cells, this enables 0-62 miles per hour to be reached in under 4.3 seconds. With four-pot brake calipers, a complete stop from 62 miles per hour can be made in 33.9 meters.
Apart from the numbers, the interior often emphasizes luxury. You can choose from 256 ambient lighting colors to set the mood in addition to the glasshouse and panoramic sunroof, all of which are designed to let in as much natural light as possible. Without subsidies, the Nio ET5 costs $47,523; with BaaS, it costs $37,381. (Battery-as-a-Service).
Depending on the version, the monthly charge for the battery pack under the BaaS model ranges from $141 for the 75 kWh option to $214 for the 100 kWh model. Nio intends to launch ET5 shipping in September 2022. Beginning in the spring of 2023, the Nio ET5 will also be offered in Norway and a few other overseas markets, according to CEO William Li.
NIO ET5 Approximately Price Range : $75,000
# 10. Cadillac Lyriq
The Cadillac Lyriq, which will debut in 2023, is the brand's first entirely electric car and the forerunner of a number of new EVs from parent firm General Motors. It has a longer, more wagon-like design than the Chevrolet Bolt and is significantly larger.
Consider it to be a little bit smaller and a little bit longer than a Subaru Outback. The Lyriq is entirely new, and it also sports Cadillac's most recent technological innovations and a new generation of batteries. Customers who desire dual-motor all-wheel drive will need to wait until early 2023 for delivery.
They will continue to be 2023 models, with a $64,990 entry price. 500 hp, but torque and range have not yet been made public. 3,500 pounds may be towed by it.
Cadillac Lyriq Approximately Price Range : $64,990