The 8 Best Small Electric Cars Perfect For Daily City Driving Without Draining Your Bank Account
You want to buy an electric car but don't need anything too powerful that would drain your bank account. That's great because in this article, we have compiled a list of the top 8 small electric cars that are perfect for daily city driving without draining your bank account which I found while searching for an electric car for my personal use and come to know that this are within a reasonable price range for most buyers.
List Of Best Small Electric Cars :
With the Mini Cooper Electric, you are getting one of the most cost-effective electric vehicles money can buy, as far as tiny cars are concerned. The little automobile is a good example of the style and offers an astounding array of amenities. Putting aesthetics aside, the Cooper Electric's performance seems to be an example of a small but mighty circumstance.
This vehicle's battery, which has a 28.9 kilowatt-hour capacity and is rated to produce a staggering 181 horsepower, should allow you to go 110 miles on a single charge. This car accelerates quickly and with a cutely aggressive manner due to the small size of the battery and the vehicle overall.
Although it is considered to have excellent handling as well, you may want to be cautious with the Mini Cooper Electric's nearly flawless traction control system. The base price of this compact car is around $33,000 before additional costs, but you might spend up to $38,000 or more.
The Mazda MX-30 was the manufacturer's first try at a totally electric car. While it wasn't perfect, the Mazda MX-30 was an exciting debut that had fans interested in what the sequel would offer. With its simple design and suicide doors, this automobile looks really mature and well done in contrast to the quirky design theme of the majority of the other cars we have covered thus far.
Aside from the design, the Mazda MX-30 fell short of expectations in terms of range. The 30 kWh battery pack on this compact EV only provides 100 miles of driving range, and we wish it could go a little further. Most drivers would have anticipated an EV this size to have a larger battery, providing more range, under varied conditions.
However, it is important to note that compared to the majority of the other vehicles on our list today, the Mazda MX-30 offers the largest space for both passengers and cargo. Having said that, the Mazda MX-30's front-wheel drive motor produces 143 horsepower, and it costs around $35,000 to start.
Kia's distinctive design language, far better range, more passenger space, and just the right amount of punch to keep the drive entertaining. The second generation Kia Soul EV also impresses. The gas-only version of the Kia Soul EV performed admirably.
The Kia Soul EV accomplishes just enough to grab your attention despite the fact that there is a lot of competition in this field right now. With its small trunk, the interior isn't the most interesting, but the exterior still maintains Kia's edgy aesthetic and looks nice. 134 horsepower and 171 miles of range are provided by the base Kia Soul EV Urban's electric motor and 39.2 kilowatt-hour battery, respectively.
Hence you must choose the explore trim option if you want the Ultimate Experience. With 201 horsepower and a 64 kilowatt-hour battery, this vehicle should comfortably have a range of 250 miles. You will need to write a very sizable check that may be in the $40,000 to $48,000 range to purchase a Kia Soul EV.
ALSO READ : Save Big On 6 Cheapest Electric Cars On The Market
The Fiat 500 electric continues to be one of the best examples of this design language to date. Fiat 500 electric is another manufacturer that has maintained a highly distinctive design language across all of its launches. This is the one to attempt if you need even greater range from your little EV.
Fiat chose to keep things as straightforward as possible for this vehicle, which is sure to appeal to many drivers. The car's interior is entirely basic and, most importantly, functional. The 10.25-inch touchscreen display is a fantastic addition to the lineup, and the dashboard is evenly divided among all the functions you'll need quick access to when driving.
The 500e's 23.7 kilowatt-hour battery pack should let you to drive 115 miles when fully charged. A 42 kilowatt-hour alternative, on the other hand, offers an estimated 199-mile range on a single charge. However, this car's performance is not the finest. Its two motor options provide either 95 or 118 horsepower. The price ranges from roughly $25,000 and could go as high as $35,000.
If you're willing to trade some horsepower for more range and interior design that could make you feel like an action movie star then you'll also love the Honda-E. First off we have got to give Honda credit for not just designing another small EV that will roam the streets. There is an obvious emphasis on ensuring the car looks good inside and out and most importantly does not feel boring to drive.
The larger 35.5 kilowatt-hour battery in the Honda e is rated to provide around 137 miles of driving range on a single charge. The 134 horsepower option for the vehicle has now been dropped. Therefore, the Honda-E will be a car with 152 horsepower if you do purchase it right away. Even if it may not be a large number, you can be sure that it won't be sluggish because of the small and lightweight battery pack. A higher starting price of roughly $36,000 is charged for the Honda e.
You should check out the Citroen Ami Tonic if you don't need a car that can accomplish a lot and only need the most affordable ride that will get you from point A to point B safely. This vehicle resembles a quadricycle somewhat more than a car, yet it has exactly the right number of functions to keep you entertained and at ease. The Ami tonic also fulfills the need for drivers who are looking for a quirky-looking micro car thanks to its appearance, which is almost cartoonish.
The head of visual design at Citroen Ami Tonic had the greatest description of the Citroen Ami Tonic when he called it a toy for adults. Only eight horsepower are generated by the front-wheel drive electric motor, while a 43-mile driving range is provided by the battery pack's 5.5 kilowatt hours. Even more intriguing is the purchase price; the Citroen Ami Tonic starts at just under $9,000; would you consider purchasing such a tiny vehicle?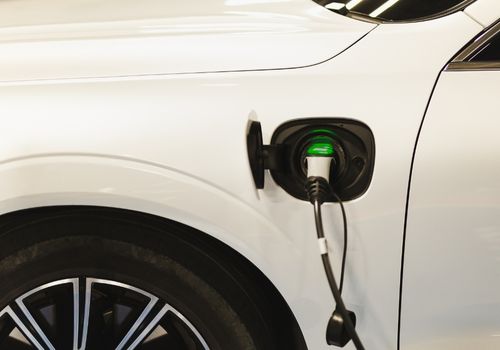 With the Vauxhall Corsa-E, let's give the game a bit more range. The Vauxhall Corsa-E does not seem as stylish as any of the other vehicles on our list today, so if having red carpet-ready looks is vital to you, the Vauxhall Corsa-E is not intended for the cover of a magazine. However, with its legendary 222 mile range, this is perfect if you are more concerned with not having to worry about charging too frequently throughout the day.
The Vauxhall Corsa-E's engine only produces 136 horsepower, which isn't particularly powerful but ought to be sufficient to maintain performance at a decent level. Depending on the trim choice and add-ons, you may spend between $30,000 and $35,000 to purchase a Corsa E.
Some drivers are out for the most upscale experience they can get in the car whatever the category they are shopping in and BMWs are usually favorites in this section. The BMW i3 is not the most performance intensive car on our list but you can be sure to get BMW's reliability and that premium interior feeling that elevates the overall Driving Experience.
Combining the luxurious interior with the BMW i3's rear-mounted motor, which produces 170 horsepower on the standard grade, is a nice deal if you're not overly concerned about performance. If you do, choose the higher trim, which increases your car's output to 184 horsepower. The 42.2 kilowatt-hour battery in the i3 has a starting price of about $35,000 and has an estimated range of 190 miles between charges.
Another compact EV with a starting price under $30k is the leaf, but there are undoubtedly a few considerations. The Nissan Leaf has a rather well-rounded design; it provides a safe exterior and enough interior room for passengers and goods, which is unusual for EVS in this class.
There are two leaf alternatives. With 147 horsepower, the basic Leaf S's 40 kilowatt-hour battery should allow for a range of 149 miles. The more powerful SV has 214 horsepower and a battery pack with 62 kilowatt hours that should allow for around 215 miles of travel. Drivers may experience one problem with this car: charging.
The Nissan Leaf's charging system is not always compatible with most common public charging stations, so you may need to set up charging at home in order to keep your travels as close to home as possible. The Nissan Leaf's base level starts at just over $29,000, while the higher option costs just over $37,000.
Let's close things off today with what is possibly the best value for money on today's EV list. It's worth mentioning that this little high performer is the least priced EV on the market. This fact alone makes it a pretty eye-catching option but there's more. First off the design is a perfect implementation of Chevy Style on a small car keeping it looking like a cute little fighter.
Chevrolet has never been known for producing sluggish cars, and this is no exception. The 200 horsepower motor that powers the Chevrolet Bolt EV is exciting, but hold on because it gets better. Will it get any better? This compact car has a sizable 65 kilowatt-hour battery that can propel you for a long 259-mile drive on a full charge. Oh absolutely, it does; the Chevy Bolt EV starts at about $26,000 before any additional costs that can push that price up by a few thousand.