BMW has released a stunning new lineup of electric and plug-in hybrid vehicles for 2023. Be attracted by the more affordable, efficient versions or the more expensive, luxurious ones, depending on your preferences. Better yet, you can choose an option in the center that combines both performance and style.
List of Best New BMW Electrical Cars :
BMW 1 Series

BMW IX1

BMW IX3

BMW I 4

BMW I 5

BMW IX5
BMW I 7
BMW 1 Series : Price Range 30,000$
The new plug-in hybrid model of the BMW's one series hatchback which has been in production since 2019 is now undergoing electrification by the manufacturer. The revised one series hatchback isn't expected to arrive in the United States until 2023 the X drive 25E of the departing X1 might serve as a basis for a future plug-in hybrid version of the 1 series for BMW.
However the upcoming BMW IX1 will prove that the platform is suitable for zero emission drivetrains when it goes into production. In any case the M135I X drive will continue to provide the highest level of performance among the available options. It's probable that the 1 series makeover may introduce hybrid technology for the first time in some manner.
Based on the 10 kilowatt hour battery supported configuration in the X1 the one series engine lineup may be expanded to include a plug-in hybrid engine option. This would provide a range of at least 30 miles using solely electricity. The price is estimated to range at around 33,000$.
BMW IX1 : Price Range 40,000$
Although only the X-drive 28I trim level is available to American buyers. The third generation BMW X1 is available in an all-electric configuration for European buyers. When it goes on sale in old Europe later this year the IX-1 will be the brand's first all-wheel drive small electric vehicle. This vehicle has a completely electric drivetrain with two electric motors one for each axle and no combustion engines.
As one of the most potent members of the X1 family the IX-1 delivers 313 horsepower or 230 kilowatts and 364 pound-feet or 494 newton meters as a total system output. BMW claims that the all-wheel drive system would provide supreme traction and directional stability and that it can accelerate from 0 to 62 miles per hour in under 5.7 seconds. The electric energy is stored in a flat floor mounted 64.7 kilowatt hour battery which should provide between 256 and 272 miles of driving range on a single charge. According to current info the cost will be roughly 40 thousand dollars.
BMW IX3 : Cost around 65,000$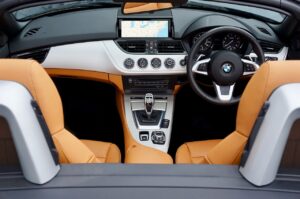 The IX-3 BMW has forged its own path is skewing the high output and all-wheel drive arrangement found in many of its competitors. The pure electric SUV seems nimbler and more agile than you'd anticipate from a vehicle of this type and most of its rivals can't even come close to matching its performance to efficiency ratio.
With 282 horsepower, it can accelerate from 0 to 60 miles per hour in 6.8 seconds, but driving allows you to achieve up to 3.5 miles per kilowatt hour. The end result is close to the official WLTP cycle range of 279 miles and has a regular driving range of roughly 260 miles.
IX3's battery life isn't a concern since it can recharge from zero to eighty percent in 27 minutes at 150 kilowatts ultra rapid chargers and from empty to full in 12 hours at seven kilowatts wall boxes. The price is estimated to be around sixty five thousand dollars.
BMW I4 : Cost around 60,000$
The I4 version has the newest version of BMW's kidney grille which is finished in black glossy paint. Its low slung three box look is refreshing after seeing a slew of aggressively styled two box SUVs. BMW I4 is built on top of the cluster architecture and different engines are used in the I4 m50 and e-drive 40.
The first is rear-wheel drive and has a single rear axle mounted electric motor that generates 335 horsepower and 317 pound-feet. The second is fwd and has two electric motors one in the front and one in the back. The EPA estimates its range as 301 miles on 18 inch wheels and 282 miles on 19 inch wheels for the my 2022 models when coupled with an 81.5 kilowatt hour battery.
The 2023 I4E drive 40 is anticipated to have a 300-mile range, accelerate from 0 to 60 miles per hour in under 5.5 seconds, and have a top speed of 118  miles per hour. The price is anticipated to be upwards of $60,000.
ALSO READ : Stunning New Luxury Electric Vehicles for 2023  
BMW I 5 : Price Range 75,000$
A new mid-size electric vehicle the BMW I5 is expected to be the company's most significant car introduction in the coming years. It will get the same treatment as the BMW I4 and the BMW I7. The CLAR platform and powertrains will be retained for the 2023 generation.
A single electric motor producing 250 kilowatts and an 80.7 kilowatt hour battery pack will be used in the G60 I5's entry-level model, which will be capable of going over 310 miles on a single charge. There will be a base model the I5, M50 and an I5 X drive 40 the latter of which is expected to have two electric motors making it more powerful.
The I5 m50 will employ the same motors as the I4 M50 resulting in 544 horsepower or 400 kilowatts you may expect a zero to 100 kilometers per hour speed of fewer than four seconds and a range of more than 310 miles. The price estimate is projected to be around seventy thousand dollars to seventy 75 000$.
BMW IX5 : Cost around 100,000$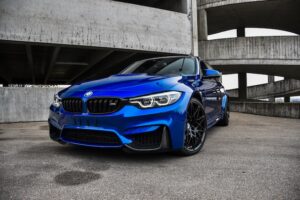 Although it appears as if hydrogen will always be the fuel of the future BMW believes it is very close ready for prime time. With or without the hydrogen-powered SUVs BMW is planning to roll out an IX-5 hydrogen fleet later this year. On-board hydrogen is stored in two 700 bar carbon fiber reinforced plastic tanks which are used to power a fuel cell beneath the hood. But for this 5600 plus pound SUV the fuel cell alone delivers 170 horsepower which is not enough.
Hence because of this BMW also uses a bigger electric drive battery that can be recharged using either the fuel cell or energy recovery. The total output of the drivetrain is 374 horsepower which is more than sufficient. Comparing the X5 X-drive 45E plug-in hybrid has 389 horsepower.
Driving the IX-5 hydrogen is quite similar to driving an electric car due to regenerative brakes, and the only exterior design alterations that stand out are a blue accent and closed-off exhaust housings. The cost might be more than $100,000 according to estimates.
BMW I 7 : Cost around 121,000$
Mercedes-Benzes goes so goes arch rival BMW and vice versa so it comes as no surprise that BMW is presenting the I7 as an all-electric flagship luxury sedan in the wakes of Mercedes unveiling bins EQS also known as the electric s-class model. With two electric motors one driving each axle producing a combined 536 horsepower the I7s engine is identical to that of BMW's new EV SUV the IX.
For a vehicle of its size all-wheel drive is standard and acceleration is quick. BMW boasts that the I7 X drive 60 can reach 60 miles per hour in 4.5 seconds. The EPA has yet to give an official estimate for the I7's range but BMW claims that it should be approximately 300 miles.
It is claimed that the vehicle's massive 101.7 kilowatt hour battery pack can be charged in as little as 10 minutes using dc fast charging stations. BMW is offering three years of free 30-minute charging sessions at electrify America charging stations with every new I7 model sold. The price range is estimated to be around 121,000$ which of these BMW models do you wish to know more about let us know in the comments section below.