While the prices of most Luxury electric vehicles have rapidly increased this year, rich buyers are drawn to purchase them because of the unique traits these luxury electric vehicles can offer. Just a few of those features are extremely luxurious interior, lengthy driving range, and quick acceleration. Hence Here I share few list of New Luxury Vehicle for 2023 that is highly recommended. Welcome to International Electric Car
Stunning New Luxury Electric Vehicles for 2023 :
Let's check out the most expensive and luxurious electric vehicles
# 1.Genesis Essentia :
Hyundai's premium division genesis stated in 2018 that they were working on a concept car ahead of the international auto show, the outcome was Essentia. The amazement and atmosphere around the concept car which was publicly presented the same year, fueled rumors that the corporation might seek a limited number production.
Look danker walk the head of genesis design and a former Volkswagen designer, developed the Essentia concept car which is an all-electric concept vehicle. Everything about the car was designed to bring the owner closer to the realm of luxury and the elegance of the automobile.
Many details remain a mystery due to the fact that it's a concept automobile, only the high density batteries and the many electric motors have been mentioned thus far. Although genesis promises a theoretical 0 to 60 miles per hour time of 3 seconds. Speculation about the starting price is also lacking, though we wouldn't be surprised if it sells for significantly more than the six figure valuation.
# 2.Audi A6 E-Tron :
Audi prototype models of the forthcoming Audi A6 E-Tron were spotted less than a week after the company unveiled a new A6 Avant E-Tron estate concept. But the new Audi A6 E-Tron will not be available until 2023.
According to Audi using a 100 kilowatt hour battery the Audi A6 E-Tron concept vehicle can travel 435 miles on a single charge. The finished car is expected to come within striking distance of these figures.
Furthermore it supports up to 270 kilowatt quick charging, allowing you to recharge for 186 miles in less than 10 minutes. The saloon's distinctive side appearance has remained almost unchanged since its conception.
Although it is a massive vehicle it shares its curved roofline with the more slimline Audi A7 rather than the current Audi A6 which makes sense. The starting price of the Audi A6 E-Tron is not yet official but it is likely to be around 79,000$.
# 3.Faraday Future FF91 :
Faraday's first production car and flagship model is the FF91. It epitomizes the newest mobility innovations in performance intelligence and user experience by being all electric autonomous. For this reason Faraday gave the FF-91 a futuristic look that makes it stand out from the crowd.
The FF-91 specs haven't changed since it was unveiled in 2017, a total of 1050 horsepower is provided by three electric motors two in the back and one in the front. The crossover which is 206.9 inches long and hence slightly shorter than a Mercedes-Benzes s-class for 2022 will have a 0 to 60 mile per hour pace in under 2.4 seconds according to faraday future.
Faraday future claims a 378 mile range on the EPA test cycle with a 130 kilowatt hour battery pack. If it goes into production by the end of the year, the FF91 is expected to cost six figures, putting in it competing directly with the Tesla Model X and lucid motors air. The top-of-the-line FF91 futurist alliance model will cost more than $200,000 and will be limited to 300 vehicles.
# 4 . Mercedes-Benzes EQG  :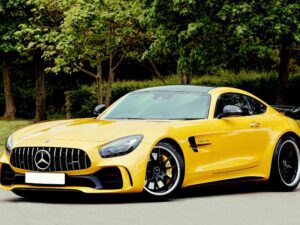 The Mercedes-Benzes g-class has a long history of being an all-terrain vehicle before it became a status symbol for celebrities who could afford to pay six figures for it. The g-class has spawned the all-electric EQG as the automotive landscape shifts away from gas-powered vehicles.
Four electric motors one for each wheel are expected in the Mercedes-Benzes EQG in 2024 and the batteries will be integrated into an old-school durable ladder frame structure.
Individual management of the four electric motors near each wheel is intended to improve both on and off-road driving capabilities and if the design is any indication, the EQG will also include a shift able 2-speed gearbox for venturing fat off the beaten-path. The EQG's chassis will be similar to that of the gas-powered g-class with an independent front suspension and a stiff rear axle that should aid with on-road driving.
We'll know more about the several EQG trims and their price closer to the electric off-roaders on sale date. However we expect the 2024 Mercedes EQG to cost around 150,000$ when it goes on sale.
ALSO READ :  The Best 7 Newest Electric Car 
# 5 . Mercedes Vision EQ XX :
The new Mercedes Vision EQ XX is an all-electric vehicle that is estimated to go 620 miles on a single charge according to the manufacturer. Even 100 kilowatt hour battery pack powers the Mercedes vision EQ XX. When compared to the Mercedes EQX, this battery is slightly smaller and lighter, but it also has a new construction that reduces its size by half and makes its 30% lighter. This Mercedes enlisted the expertise of formula one engineers. The Mercedes vision EQ XX is said to have a range of 621 miles on a single charge.
The Mercedes Vision EQ XX looks like a fast coupe but it's understandable if you assumed it had serious performance to match. However the truth is that this isn't truly the case because an electric motor rated at 204 horsepower is all that's equipped to propel it.
However the Vision EQ XX's lightweight design should still make it a rather rapid car. When it comes to pricing we'll have to wait and see what Mercedes has to say about the pricing.
 # 6. Neo ET7 :
This year the Chinese EV manufacturer Neo began manufacturing its first flagship car the Neo ET7 model. A 75 kilowatt hour or 100 kilowatt hour battery pack is presently available for purchase and the company says it will offer a 150 kilowatt hour battery pack in the future, which it claims can give 620 miles on the any DC cycle or around 430 miles under real world circumstances.
This flagship EV from Chinese manufacturer neo showcases high-end design features such as integrated autonomous driving sensors on the roof, double dash led headlights, a heartbeat tail light on the back, flush door handles that subtly slide outward upon touch and a double dash led tail light. Inside rattan materials, sophisticated scent and air quality system's ambient lighting and even ventilated seats with a massaging function make for a pleasant journey.
The ET7's price is shockingly high it starts at slightly about 94,000$ when converted in China. But if customers choose to use Neo's battery swap technology instead the price drops to around 79,300$, thereby removing the battery's cost from the vehicle's purchase price.
 # 7 . Polestar 5 :
Polestar's eye-catching precept concept car will now proceed into production and the Polestar 5 will go on sale in 2024 according to the company. It is anticipated that the Polestar 5 will be an entirely new car for the company based on the outstanding precept concept. Similar to the smaller Polestar 2 the Polestar 5 is intended to be powered by two electric motors one mounted up front and the other mounted at the rear.
The Polestar 2 produced a combined 402 horsepower on a test track and was able to accelerate from zero to 60 miles per hour in less than 4.1 seconds, and so the Polestar 5 is expected to be even better. There hasn't been any news on how much the car will cost yet however electric powertrains and lavish interiors aren't exactly inexpensive these days. When these two elements are taken into consideration a starting price in the six-figure area is more than likely.
Electric Vehicles for 2023 # 8 . BMW I 7 :
The all-new BMW I 7 is the new Electric luxury Car that will share elements with the future BMW 7 series but it will have a completely different electric powertrain and battery system. BMW has confirmed a range of 360 to 380 miles for the upcoming I 7, which is expected to be powered by the same 100 kilowatt hour battery as the BMW IX SUV.
A 200 kilowatt public fast charging station will allow you to add a few more miles of range to the new I 7 to avoid a long charging session and reach home promptly. The teaser photographs published by BMW suggests that the new I 7 will look nothing like any BMW currently on the market.
The BMW I 7 is anticipated to be more expensive than the conventional BMW 7 series. Because electric automobiles are typically more expensive than gasoline and diesel-powered counterparts. It is not out of the question that the I 7 series will begin at roughly 110,000$.
Electric Vehicles for 2023 # 9. GMC Hummer EV SUV :
One of the most legendary off-road vehicles of the past century will be reimagined as an electric GMS Hummer in 2024. Although hummer is now a GMC trademark its distinctive style and impressive off-road capabilities are still accurately preserved in electric vehicle form. Real-world maximum torque ratings will most likely be in the region of 1000 to 1100 pound feet.
The despite its size and weight the most powerful hummer EV SUVs has a stated zero to 60 mile per hour speed of around 3.5 seconds. A massive 200 kilowatt hour battery pack has been confirmed by general motors. Although neither the official dimensions nor the actual usable capacity has been disclosed. Although the electric SUVs has a stated driving range of over 300 miles it can be charged at up to 300 kilowatts at lightning fast rates. GMC has published pricing and is now accepting orders for the 2024 hummer EV SUVs. 79,995$ is the base price for the vehicle.
Electric Vehicles for 2023 # 10 . Lexus RZ-450e :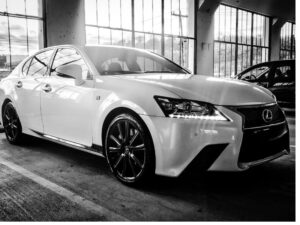 The RZ-450e Lexus's first electric car built from the ground up is nearing production. Several new images of the SUV have been released by the manufacturer ahead of its debut when it is expected to compete with the tesla model y and the Volkswagen 94. The Lexus RZ is built on the same et NGA platform as its bz4x sister. Therefore it will have the same 71.4 kilowatt hour battery pack and dual motor drivetrain. For a zero to 62 miles per hour speed of 7.7 seconds and an all-electric driving range of up to 280 miles. The Toyota's system delivers 215 horsepower and 336 nm of torque.
Additionally the RZ will feature direct4 a four-wheel drive system that continually analyzes and changes the driving power to the wheels in response to throttle and steering inputs as well as the road conditions. Although Lexus hasn't officially announced the RZ's beginning price yet based on its length and similarity to its hybrid rx we can expect the new model to be priced at the upper end of the company's SUV range starting at least 50,000$.
Electric Vehicles for 2023 # 11.Tesla Roadster :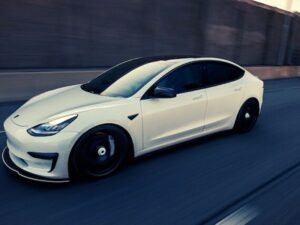 Tesla's first ever electric vehicle the original Roadster was essential in establishing the company's reputation. Even if most of the company's current consumers are unaware of it , the all-new model was meant to come in 2021 but it hasn't arrived yet leading us to believe it has been postponed until further notice. Elon Musk stated that the new tesla roadster supercar could accelerate from 0 to 60 miles per hour in 1.9 seconds reach a top speed of more than 220 miles per hour and finish the quarter mile in 8.8 seconds after introducing the vehicle in November 2017.
According to these figures if the Roadster's top speed of 60 miles per hour remains constant it will be a full second faster than its major competitor the gasoline-powered McLaren 570s. Despite the fact that the 200 kilowatt hour battery is claimed to have a range of up to 620 miles a few laps around a racetrack will almost certainly considerably diminish that statistic. As reported by tesla the regular roadster will cost over200,000$ with the founder series totaling for over 250,000$. I hope you enjoy reading this article. For more electric car blogs, subscribe us.